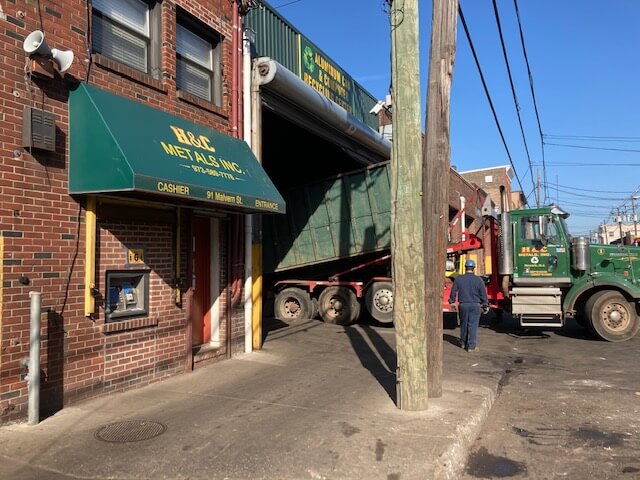 COVID-19 continues to spread around the world and nearly every country has reported cases of the infection. The months ahead will be significantly volatile, especially the economy. While healthcare agencies and the government continue their efforts in slowing the spread of COVID-19, the nation remains focused on maintaining its critical infrastructure workforce. According to the Department of Homeland Security (DHS), recycling operations are being recognized as essential businesses, metal recycling included. By keeping these channels intact, critical raw materials can be delivered to manufacturers and keep them in operation.
Today, organizations are increasingly improving the availability of hospital capacity, emergency supplies, ventilators, testing equipment, and much more. All of these elements are paramount for the well-being of Americans and overall public health. Recycled metal feeds critical U.S. manufacturing operations that produce these essential supplies.
COVID-19 Crisis: What Does It Mean For H&C Metals?
Don't worry; both H&C Metals and our sister company Balemet Recycling, Inc. are recognized as essential businesses during the COVID-19 crisis. Locally, our companies provide essential recycling services to support the City of Newark and its residents. Both H&C Metals and Balemet Recycling, Inc. continue to accept and process metal waste so that we can help protect public health and safety, especially during these tumultuous times. So, enjoy complete peace of mind knowing that our comprehensive trucking solutions are available. We will provide uninterrupted scrap metal hauling services for all existing and new commercial and industrial customers.
H&C Metals Has Made Operational Adjustments To Mitigate COVID-19 Risks
H&C Metals is open to the public for scrap metal deliveries, focusing on the purchase of Nonferrous Metals (Copper, Brass, Aluminum, Wire, Auto Batteries, Lead, and E-Scrap). Additionally, we accept heavy steel materials, such as Pipes, Beams, Rotors, Drums, Auto Rims, Cast Iron Radiators, and Tubs, as well as Boilers and Angle Iron.
At H&C Metals, we are:
● Open from Monday through Friday (7:00 a.m. – 4:00 p.m.).
● Temporarily closed on Saturdays until further notice.
All customers must arrive in a vehicle because walk-ins will be turned away. Additionally, the recommended arrival time is by 3:30 p.m. Because H&C Metal's building is closed to the public, only staff members are permitted beyond the bay door entrance leading to our scale.
New customers must have proper ID as per City of Newark Ordinance (H&C Metals requires valid Driver's license from any State or a Passport along with proof of commercial or residential address). As for existing customers, they must present their H&C issued key tag ID or unique customer account number to an H&C employee to start a new transaction. If the customer does not have either, they must provide a valid driver's license to enable our employees to search the customer database or create a new account.
Important COVID-19 Procedures To Keep In Mind
New and existing customers can expect this basic flow of events when working with H&C Metals during this period:
● The customer pulls up in front of H&C Metals.
● Customers are asked to stay in their vehicles.
● An H&C Metals employee will approach the customer's vehicle to inquire about what scrap materials they have and the quantity.
● Based on the customer's reply, our employee will provide the appropriate type of scrap bin for the customer to use to unload their scrap.
● If a forklift is needed to unload the scrap from a truck, we will provide that service.
● If there is a line of vehicles waiting to unload, and H&C employee will guide customers as to when to move up in the line.
● An H&C employee will then instruct the customer when to exit their vehicle to start unloading their scrap metal items.
● H&C employees will sort the customer's nonferrous scrap at the scale.
● After the customer unloads, they will be asked to return to their vehicles and remain inside until further notice.
● H&C Metals will deliver a computerized weight/scale ticket to the customer's vehicle where it will be placed under the windshield wiper for retrieval by the vehicle occupant.
● Once our employee is 6' away from the customer's vehicle, the customer can collect weight tickets.
● Customer walks to H&C's ATM (mounted/located at front of our building) to scan bar code on the ticket and receive a cash payment to complete their transaction.
Note: Depending on what time of the day it is and the number of vehicles that are at H&C Metals to unload their scrap, we may direct large customer loads (with light iron) to Balemet Recycling instead. This is H&C Metals' sister company and steel processing facility that is located only ½ mile from us, at 227 Clifford St., Newark.
Our Safe Practices and Procedures During COVID-19
● H&C Metals' employees are wearing masks and gloves at all times.
● We request that our customers also wear masks at any time they are outside their vehicles and near our premises.
● We have signs on the front of the building reminding our staff and customers to practice social distancing of at least 6' apart.
● H&C Metals appreciates all customers practicing social distancing between themselves and our employees at all times.
● We appreciate our customers' cooperation during these challenging times by following our instructions. Let's work together to protect everyone's safety and wellbeing!
Call H&C Metals, Inc. today and let us know your scrap recycling and hauling requirements. You may call us at +(973) 937-8917 or schedule a pick-up here.