Get Paid For Your Scrap Metal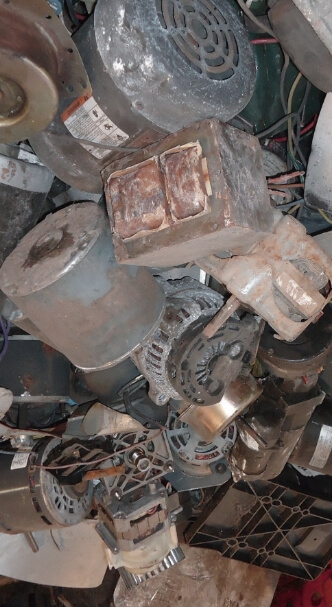 H&C Metals, Inc. is one of the leading and most trusted buyers of scrap metal & electronic scrap in New Jersey. Our trusted team carefully follows current scrap metal values, making sure that our customers get paid fairly and promptly.
Scrap Processing & Payment
H&C Metals, Inc. employees will assist its customers with promptly unloading their scrap, grading it, weighing it on State-certified digital scales and providing a computerized scale ticket for payment & receipt. Our standard method of payment is by cash. We make cash payments easy, accurate & fast with the use of an ATM. By contacting us in advance of delivering your materials, payment can also be arranged via check.
Commercial Customer Accounts
For materials hauled by or delivered to H&C Metals, Inc. and Balemet, payment is sent at the beginning of each month unless prior arrangements have been made with our Accounts Payable departments.
Retail Customers
H&C Metals: For materials delivered, immediate cash settlement is provided during regular business hours. Balemet Recycling: For materials delivered Monday thru Friday, immediate cash settlement is provided. Click here for directions to H&C Metals, Inc. and Balemet.
Quotes & Prices
For H&C Metals scrap metal pricing page, click here, or, to get a current price quote on scrap please contact us for more detailed pricing & scrap commodity information.