Metal Recycling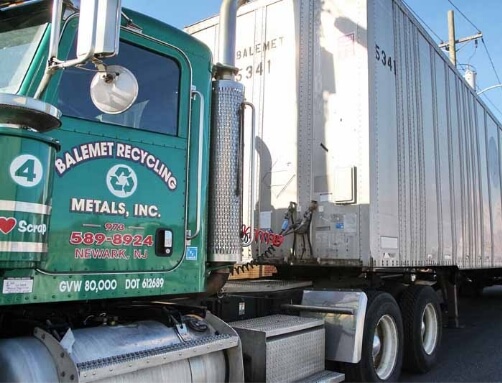 We Recycle and Process Your Scrap
Metal & Electronic Waste
The US Environmental Protection Agency (EPA) defines recycling as "the separation and collection of materials that otherwise would be considered waste, the processing and remanufacturing of these items into new products, and the use of the recycled products to complete the cycle."
Scrap Metal Recycling Companies such as H&C Metals, Inc. and its sister company, Balemet Recycling, function as "surface mines"– the first step in the recycling process for the life cycle of scrap industrial and consumer products, in particular, metal & electronic scrap (E-Scrap). Scrap Metal: Obsolete, excess, used or damaged products & material such as beverage cans, industrial waste, Steel, Copper, Brass, Aluminum, Appliances, Auto scrap and Car Batteries are purchased, sorted, prepared & packaged for shipment. Domestic and international consumers of scrap metal, such as smelters, mills & foundries complete the recycling process by melting these materials and manufacturing new products for the global market. E-Scrap: domestic, environmentally responsible computer recyclers, dismantle post-consumer electronics and the elements contained are reclaimed for manufacturing a variety of new products, including electronics.
See the environmental benefits.
Scrap Metal Pickup and Removal
For a commercial property or residence, scrap pickup and removal can be a challenge without having a truck or the proper equipment to haul it away safely. H&C Metals can pick up and remove a variety of metals.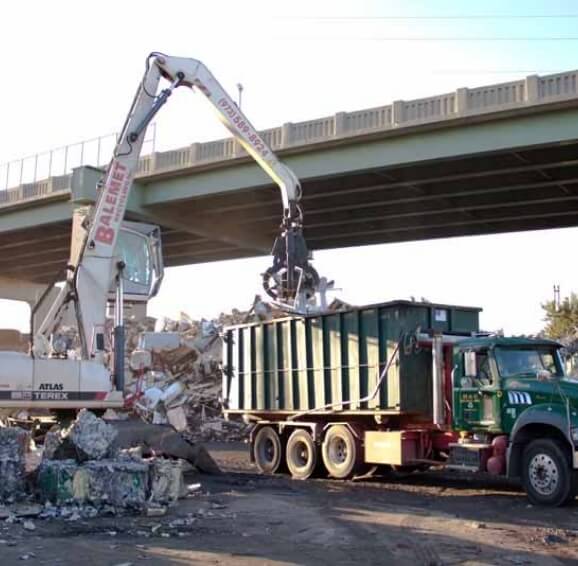 Industrial Roll-Off Container Service
H&C Metals, Inc. was started by Frank Colantuono in 1976 in the Ironbound section of Newark.
H&C Metals, Inc. provides industrial roll-off container service to a wide variety of customers and the general public. If you can't deliver your scrap, this service provides a solution for on-going or temporary storage requirements. H&C Metals, Inc. strives to deliver or exchange containers, within 24-48 hours-notice and potentially the same day. Once we receive your material, it is quickly graded and data such as commodity type, date of service, weight & price are captured in our computer system to generate settlement and tonnage reports upon request.
Please contact H&C Metals, Inc. at info@hcmetals.com for a free, professional quote.
Examples Of Our Roll-Off Customers Include:
Corporations
Manufacturers
Municipalities
Industrial
General Contractors
Schools, Colleges and Hospitals
Demolition & Clean Out Services

Additional Trucking Options

To accommodate your service requirements for removing scrap, we can address your transportation and loading challenges by providing a wide range of trucking and equipment options.
Traveling Axle Trailers Video
Tandem Access Flatbed Trailers Video
Dry Van Trailers
Tandem Access Flatbed Trailers
Drop Deck Lowboy Trailers
Traveling Axle Trailers
NJ DEP-Authorized E-Waste Hauling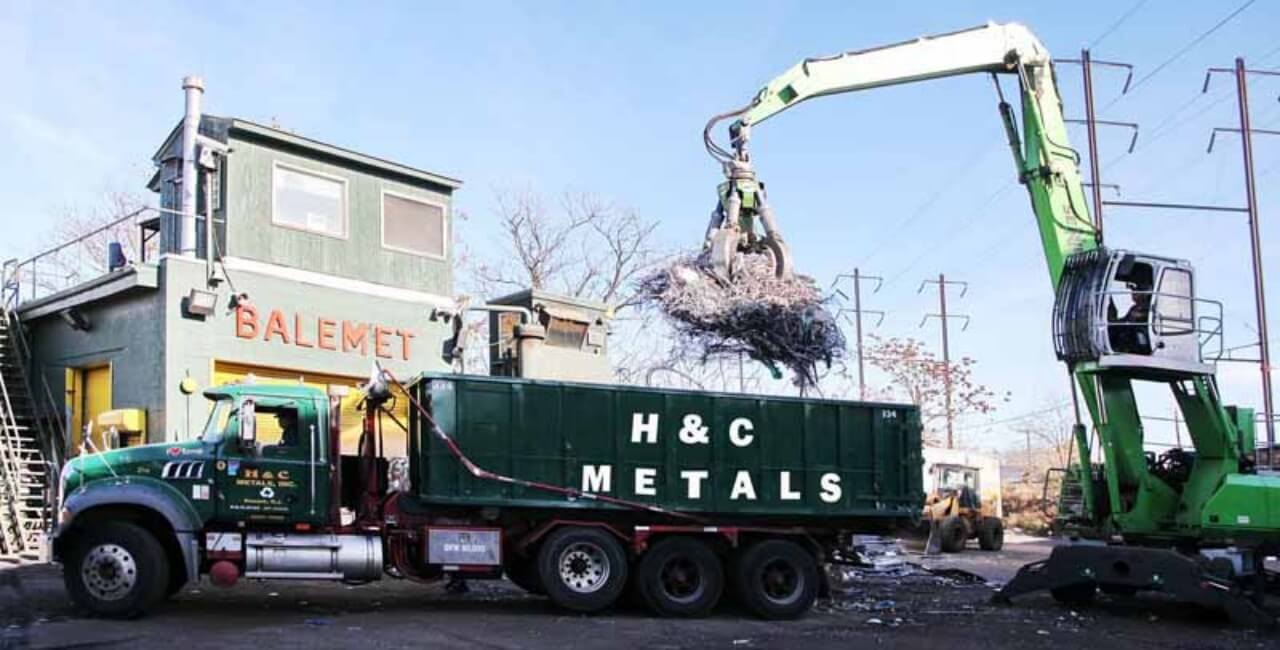 H&C Metals, Inc. is an NJ DEP (Department of Environmental Protection: Solid and Hazardous Waste Management Program) approved hauler of universal waste: computer and electronic scrap ("E-Scrap"). H&C offers businesses of all sizes and the general public, a home for select un-wanted electronic and computer waste.